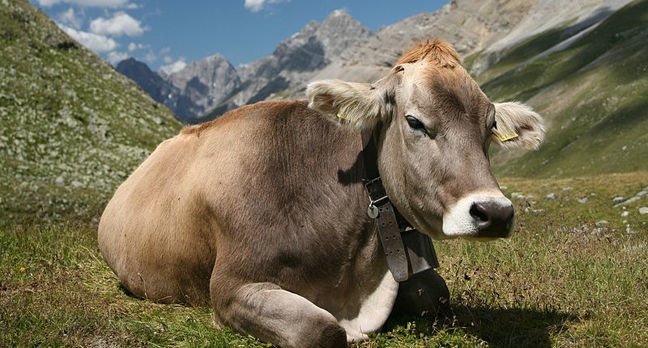 Internet of Things devices mounted on cows' tails are responsible for 150,000 safe births of calves, if the developer and Vodafone are to be believed.

Moocall, developers of a calving sensor which is linked to Vodafone's M2M Internet of Things network, says that "more than 110,000 calves and around 50,000 cows die every year due to birth complications" which could be avoided if farmers were aware of them, and in a position to call a vet for help when needed.

We are told that around 150,000 calves were born quite literally underneath the monitoring of Moocall's tail-mounted IoT sensor, which incorporates a SIM card.

The system works by telling the farmer how active each cow is at a given time. The sensor detects the direction in which the cow's tail moves: ordinarily cows swish their tails back and forth to ward off flies, whereas when it is having pre-birth contractions the tail tends to move up and down and the movements correlate with the frequency of contractions.
Source: A mooving tail of cows, calves and the Internet of Things | The Register